Rivka Liss-Levinson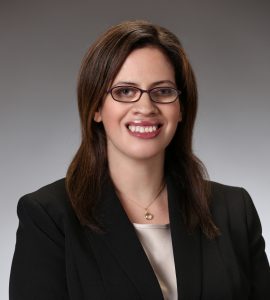 Dr. Liss-Levinson is Senior Research Manager at MissionSquare Research Institute. With 15 years of experience designing, implementing, reporting, and disseminating rigorous, practitioner-oriented research, she is dedicated to leveraging data and stories to improve the health and well-being of public sector workers and others who serve their communities.
Prior to joining the Research Institute in 2018, Dr. Liss-Levinson worked as Director of Survey Research for the Association of State and Territorial Health Officials (ASTHO), where she led the full life cycle of the pre-eminent national survey of the status of state and territorial public health in the United States. She has also worked at the Emory University/Cornell University Institute for Health and Productivity Studies, collaborating with partners from the private and public sectors to research and evaluate workplace wellness programs.
Dr. Liss-Levinson's work has been covered by Forbes, CNBC, and the Washington Post, and she has written multiple columns for Route Fifty. She has also co-authored peer-reviewed articles and book chapters, is a frequent presenter at national conferences, and serves on committees for several public service and public health organizations.
Dr. Liss-Levinson holds a doctorate in Applied Social Psychology from The George Washington University and a BA in Psychology from Brandeis University.