Keith Brainard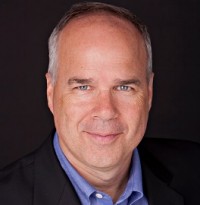 As research director for the National Association of State Retirement Administrators, Mr. Brainard collects, prepares and distributes to NASRA members news, studies and reports pertinent to public retirement system administration and policy.
Mr. Brainard is co-author of The Governmental Plans Answer Book, Third Edition, and he created and maintains the Public Fund Survey, an online compendium of public pension data sponsored jointly by NASRA and the National Council on Teacher Retirement. He created the State & Local Pension Exchange, predecessor to the Public Fund Survey and recipient of the Award for Excellence in Government Finance from the Government Finance Officers Association. He has discussed public pension issues before Congress, state legislative committees, public pension boards of trustees, and on multiple media outlets.
He previously served as manager of budget and planning for the Arizona State Retirement System and he provided fiscal research and analysis for the Texas and Arizona legislatures. Keith currently serves on the Texas Pension Review Board. He earned his master's degree from the University of Texas at Austin, LBJ School of Public Affairs.