Gerald Young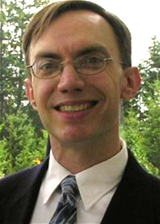 Gerald Young is SLGE's Senior Research Associate, and conducts quantitative and case study research on public retirement plans, workforce demographics, public health, and other related topics. He also organizes and presents SLGE research for its audiences via in-person events, webinars, and online media.
In addition to his role with SLGE, Young also works with the International City/County Management Association (ICMA) where he has led the Certificates in Performance Management program, organized ICMA's leading practices symposia, wrote the e-book Getting Started: A Performance Measurement Handbook, managed the Center for Performance Measurement and ICMA Insights databases, and contributed data analysis, case studies, and chapters relating to projects in smart communities, benchmarking, and local government innovation.
He served local government directly for eight years with the cities of Chula Vista and Loma Linda, California, with a focus on budgeting and program evaluation.
Gerald earned a master's in public administration from the University of Kansas and bachelor's degrees in mathematics/computer science and political science from Loyola University Chicago. He resides in Granville, Ohio.
360 689 9784
gyoung@slge.org